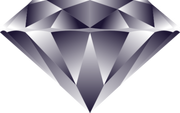 Bling
is a currency on
CPYS
in fashion to coins, to buy items and in-game features that was released on January 14, 2013. 
In order to earn bling, you could participate in contests by playing games including Step Up Twix and Hide & Seek, and participating in costume and trivia contests. You could also receive five bling for logging in daily.
On January 27, 2013, the Bling Shop opened up to the public. Common things to spend bling on were clothing items and in-game features.
Bling is currently set to return in the 2017 version of the game at a later date after the opening, as stated by Twix.
Ad blocker interference detected!
Wikia is a free-to-use site that makes money from advertising. We have a modified experience for viewers using ad blockers

Wikia is not accessible if you've made further modifications. Remove the custom ad blocker rule(s) and the page will load as expected.